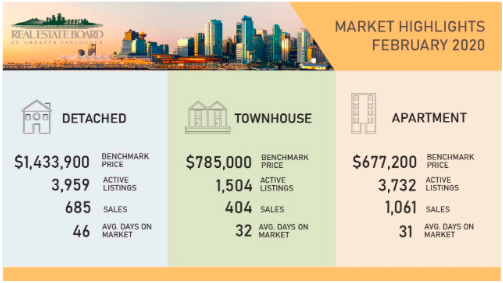 Steady demand and low supply benefits home sellers
February saw steady home buyer demand and reduced home seller supply across Metro Vancouver.
The Real Estate Board of Greater Vancouver (REBGV) reports that residential home sales in the region was 2,150 in February 2020, a 44.9 per cent increase from the 1,484 sales recorded in February 2019, and a 36.9 per cent increase from the 1,571 homes sold in January 2020.
Last month's sales were 15.6 per cent below the 10-year February...